NEW YEARS : Reflections and Resolutions
First off, I can't believe 2018 is over! This year has gone by so fast. So many fun and great things have happened, and I can't wait to see what 2019 has in store. But before I fully move into 2019, I want to take some time to reflect on what happened in 2018.
January marked the beginning of my 3rd year (5th semester) of college. At which, I survived only on coffee and frequent brunches to some amazing local Indy restaurants and coffee shops. Here are some of my faves. You can also check out my full post here.
May was here before I knew it and the spring semester was over! I celebrated with a little day trip down to Louisville. You can read the full blog post here. I had such a blast.
June was the beginning of my summer internship. I worked with an online event and party company called Snappening. They specialize in helping plan events in a snap! I worked on creating content for their social media. I had to plan and organized concepts and execute them through photography. I learned a lot through this experience. You can read more here.
July was by far the best month. Although I had to say goodbye to Mikey because military training for 4 weeks, I got to spend almost half that time on vacation with my family.
We drove down to Florida and spent several days at the beach and going to different restaurants. And of course did a little shopping.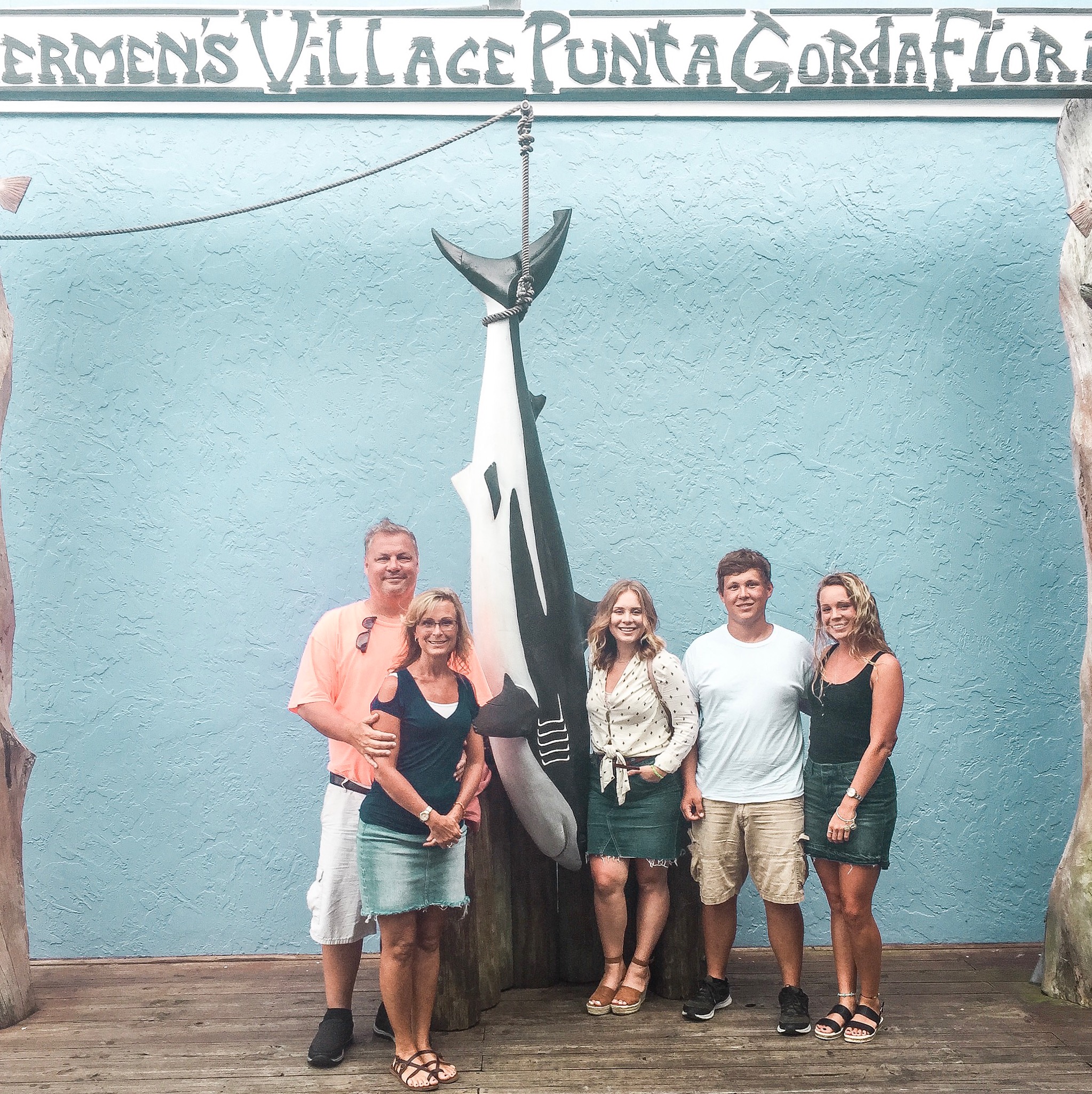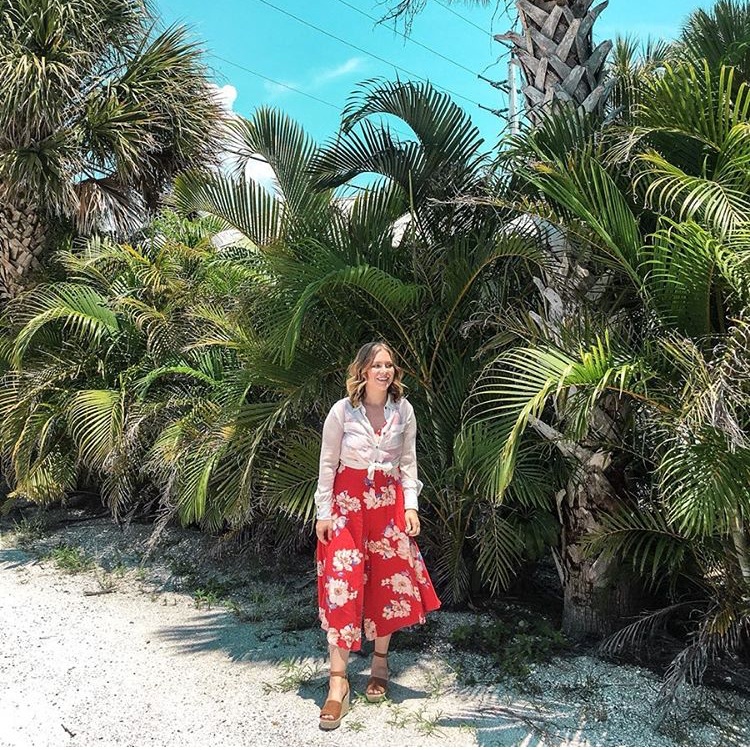 The best day, by FAR, was the day we went to Disney World. I know I sound like a little kid. But this really was one of the best days of my life. My parents had taken me when I was 4 years old, but I don't remember anything about it. So I had been begging to go. It was all I wanted to do on our family vacation, so my dad gave in and decided to take us to Magic Kingdom for a day.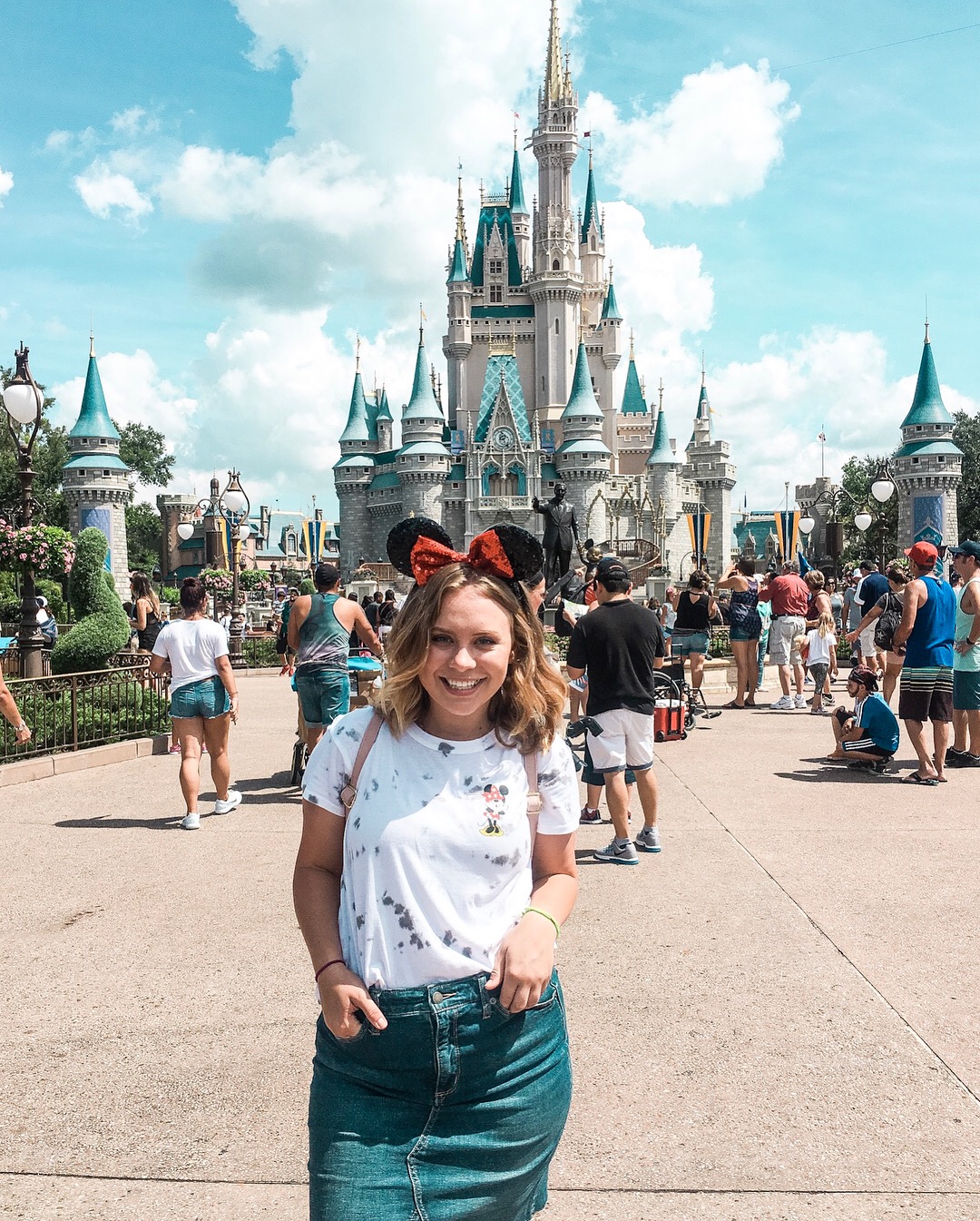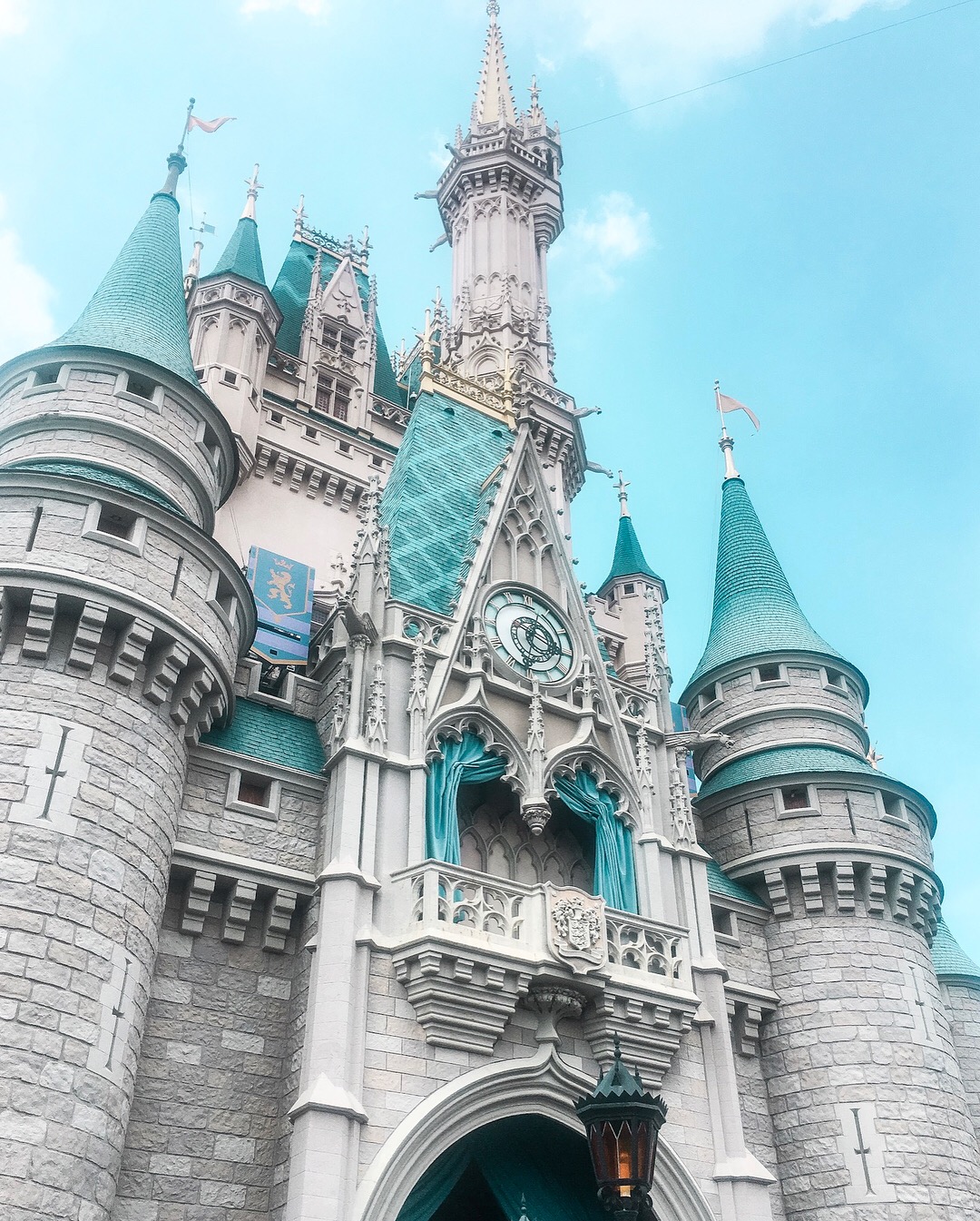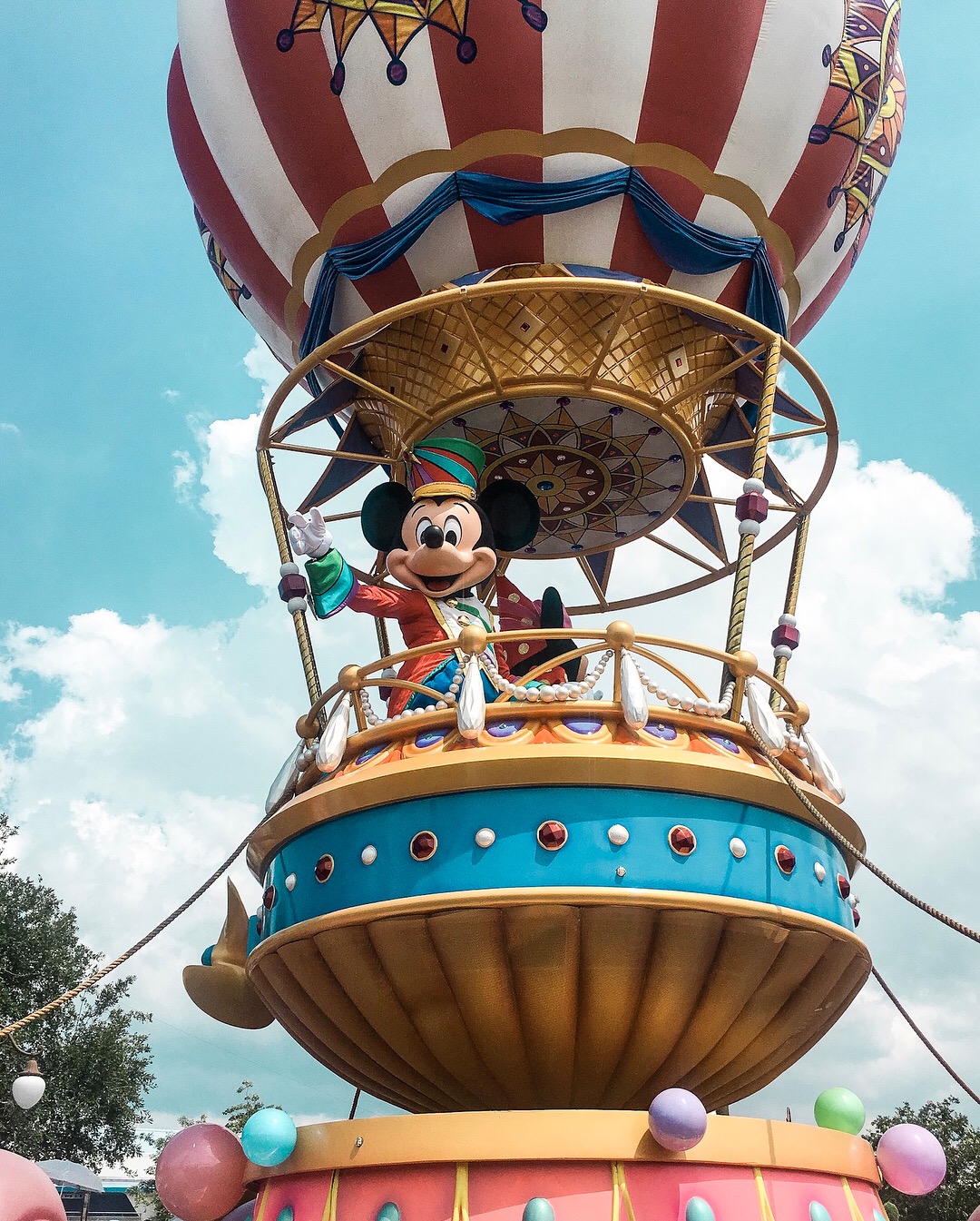 I also turned 25-years-old this year. Ah! It feels like I was just 18. Life is really flying by.
August started off with Mikey come home!! (from the war… as my grandma always says…) He was in Hawaii though, so no quite the war. Either way I was so happy to have him back.
I actually drug him to a family reunion down at Lake Monroe as soon as he got back. To which we, long story short, both almost drown. So thankful for my sister who saved us both.
I also became a cat mommy to the cutest tortoise kitty named Ember. She's the cuddliest and best cat.
September I hit one year here on ACloudofStyle. I learned so much and grew so much in my first year. You can read more here.
I got my second tattoo in honor of my grandpa Rose. I had been thinking about it for awhile, but it ended up being spur of the moment.
I also moved from Greenwood to Downtown Indianapolis at the end of the month. I had always dreamed of living in the city and it was a huge deal for me to be able to move down here!
In October I decided to launch my own business and partnered with Monat, a luxury haircare company. This company is the absolute best. There are so many other amazing and inspiring women in this company that I have learned so much from. Mikey left again for training which actually gave me more time to devout to my new business.
November ended with Mikey coming home just in time for Thanksgiving. We were also able to do the drumstick dash together. It was actually my first run (sometimes a walk) and it was for sure interesting. ha I'm not much of runner. I definitely did it for Mikey. It was at least a great memory we made together.
I also became a cat mom… again. To a cute little orange calico named Garfield. He's the cutest little thing with an extra finger on each front paw making it look like he has mittens! Yes, for real. It's the cutest thing!
2018 ended with me officially PASSING Spanish!!! That's the true miracle of the year. And in celebration I took a little trip to Chicago! It was a great way to relax after the semester and finals.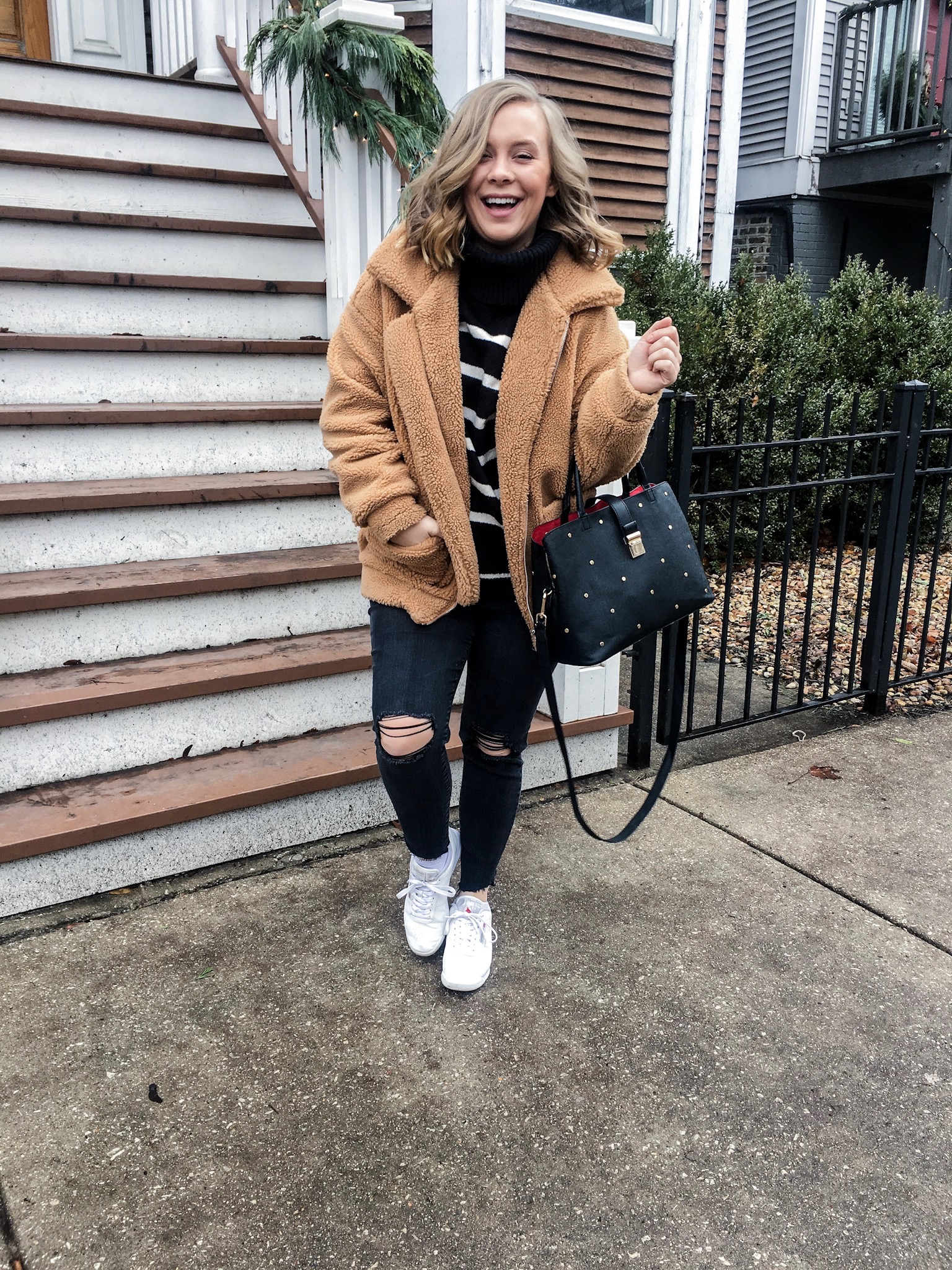 If you didn't know, I work on campus at the Barnes & Noble cafe as a barista and have for a year and a half now. To which I got promoted to supervisor. I also rescued 3 more cats. Speaking of…. I'm trying to find homes for them. But until then I am the Crazy Cat Lady! Ha at that's totally okay!
THE END (of 2018)
Now on to 2019!
Resolutions, Goals, Dreams… All words for the same things — life changes that you hope to achieve and are striving for. Looking towards 2019 my goals are much of the same from last year. I have grown so much this year, and my plan is to just keep moving forward.
Creating content that is true to who I am. It can be so hard to get distracted by what everyone else is creating around me and for my content to blur with what's popular or trending now. My goal is to stay true to my passions and desires and not post content because everyone else is. Being different is such a good thing, although it's hard to go against the natural desire to fit in

Working hard and pushing myself to stay consistent in creating and in my business. There are days and weeks where I am go-go-go. And then it gets to the point where I just shut down because I have no energy. And I will then go days without doing any work on blog posts, taking any photos or my business. And honestly that balance just isn't healthy. My goal is to stay organized and create a schedule / balance to all that I do.

Living a healthier lifestyle, both physically and mentally. I couldn't tell you the last time I did regular physical exercise. I also couldn't tell you the last time I took the time to do something for my mental health. That being said my goal is to make my health a priority.

Exploring and seeing new things! From restaurants to cities to states. I love learning and checking out new places. And I want to fill this year with so many new places and new adventures.

Financial freedom! Yes, this is a HUGE one! I want to be completely debt free and not have to stress about money. That sounds like a perfect world and if it was 2017 I probably wouldn't think it was possible. But it's not 2017, and 2018 is almost over and it taught me to keep fighting for me dreams. So I know that it's 100% possible to reach financial freedom in 2019.
So, as I say goodbye to 2018 and hello to 2019, I can honestly say I am happy and love my life, but I am looking forward to all the growth that this next year will bring.
xo, Alyssa